05.17.13 - Katee in Zooey Magazine
Zooey Magazine just featured Katee in an exclusive interview conducted recently which showcases some very elegant photos as well as an in-depth Q&A discussing her career, her life as well as her current series, 'Longmire', which has its 2nd Season premiering May 27th on A&E..

I love playing Vic Moretti, she's such a spit fire. Last season we saw Vic struggling with her relationship with her husband and the reasons (some obvious and talked about, others more clandestine and secret)… they moved from Philadelphia to Absoroka County, Wyoming.
We will have more of that this season.

Also her relationship with Walt is an interesting one. She cares for him and admires him but because of the problems in her marriage she may be reaching out to him.
Then of course we have more crime, more shootings, more wild animals, and beautiful scenery. All the things the loyal "Longmire" fan base has come to expect with a lot more personal relationships this season.

This character is a lot more like myself than anyone I've portrayed. She's strong and extremely capable but she's flawed and damaged. She's girly with a whole lot of attitude thrown in. I love that about her.
She's not as outwardly masculine as quite a few of the characters I've become known for, and she's a whole lot less crazy too!

Read the full interview and see the photos here: http://zooeymagazine.com/this-is-me-katee-sackhoff/


---
04.04.13 - 'Sexy Evil Genius' Review

Katee's latest project, 'Sexy Evil Genius' is slated for release on DVD April 9th.
Co-starring in the flick alongside Katee is Seth Green, William Baldwin, Michelle Trachtenberg and Harold Perrineau.

A recent review of the DVD gave the film a glowing recommendation and called it "clever" with "a few great twists".

This one's a very, very strange title. Any time you can call a movie released strange, well, that's something to say, especially these days. In fact, about the best way to describe this as a romantic comedy by way of "The Usual Suspects". It's easy to tell from the outset that something very, very strange is going on here, but figuring out just what is going to be a bit of a trip.

You can pre-order the movie at Amazon here: http://www.amazon.com/Sexy-Evil-Genius-Seth-Green/dp/B00B1MJNKE/ or buy it next Tuesday when it will be released everywhere.


---
03.11.13 - Katee Sackhoff 'Longmire' Q&A: "Fans don't like it when I act pretty"

Katee recently answered some questions for DigitalSpy.com about her series, Longmire. The show's first season will be available on DVD May 28th and begins airing in the UK this week. Katee heads back to New Mexico this week as well to start shooting Season 2.
Here's an excerpt from the interview:

DigitalSpy: Do fans approach you now to talk about Longmire as opposed to Battlestar or any of your other roles?

Katee: "They do - this character is a spitfire, which I think is an attitude that the fans like me to have. I don't think they like it when I put a dress on and act all pretty! So it has enough of what they're used to seeing from me for them to be comfortable in watching this new show, even though it's very different.

"I think that there are similarities to Battlestar Galactica though - the question in the show was, what does this limited population do in very tight quarters, when their backs are against the wall and they're fighting for survival. It was a very interesting through-line for Battlestar.

"With this show, it's very similar in the sense that it's wide-open spaces, with very few people, so it has some parallels in... what do people do in these circumstances and how do they act?"

Read the entire interview here: http://www.digitalspy.com/tv/interviews/a464763/katee-sackhoff-longmire-qa-fans-dont-like-it-when-i-act-pretty.html


---
02.01.13 - Katee Sackhoff Talks 'The Haunting in Connecticut 2: Ghosts of Georgia', Her Own Supernatural Experience, and Eating Worms

Today is the release of Katee's latest film, 'The Haunting in Connecticut 2: Ghosts of Georgia'. In an exclusive interview with FEARNET, Katee talks about working on the film as well her own ghostly experience and what it was like on the set of the movie.

FEAR.NET: The film takes the "based on a true story" concept and blows it up to a whole new level, but it does it in an entertaining way. How important was it for you to find the grounded, real story in there to latch onto?

KATEE: It was actually quite important. The most important thing, for me, was that you had this family dynamic going on, and I wanted those relationships to be honest and real. I think that having my character be as problematic as she is in certain areas of her life, it made those relationships easier, in a sense, to figure out how they would play because I think everyone has that family member that you just wish would grow up. I think that was an easy thing to find, but it's always important, especially in a horror movie or genre film, to find the realism in it because you'll lose an audience so quickly if you don't. We really wanted to do the family justice and make them happy because it, ultimately, happened to them. There's creative license, of course, though.

Read the entire interview at FEARNET.com

'The Haunting in Connecticut 2: Ghosts of Georgia' is now playing in theaters and is available On Demand.


---



01.28.13
- Katee's Latest Film, 'The Haunting In Connecticut 2: Ghosts of Georgia' Hits Theaters This Friday!

Watch the trailer for Katee's new film and go see THE HAUNTING IN CONNECTICUT 2: GHOSTS OF GEORGIA this Friday in theaters and watch it on demand!




---
11.21.12 - Katee Talks Acting Outlaws, Riddick, Female Expendables Film & more w/ Collider.com

Katee unloads about all of her upcoming projects (Oculus, Riddick, Longmire Season 2, etc) in this exclusive interview w/ Collider.
Here's an excerpt:

COLLIDER: Are you surprised that it's taken this long to get an all-female action movie like this made?

SACKHOFF: This business is hard. People and producers and studios and finance guys get caught up in saying, "Women don't sell movies," or "This person doesn't sell foreign," or "You have to attach guys first," or "People don't want to see women do this." I've heard those things so many times that I've actually heard myself say them, a number of times.
It is nice for someone to finally take a chance.

In the last couple of years, our business and a lot of people have stopped taking chances and have started just recycling old ideas. There is a market for that. Trust me, I watch the movies, so I know there's a market for it. But, I also think there's a market for things that are new and different and take chances. Those are the movies that really take people by surprise. I don't know.
I am surprised it's taken this long. I'm happy that it did because I wouldn't have been in it.

Read the entire interview at Collider.com.


---
09.25.12 - Katee Joins 'Oculus' Horror Film

Katee has a slew of new films coming out next year including The Haunting in Georgia, Sexy, Evil, Genius and of course the new Riddick film. Never one to sit still for long Katee is already on her way to Alabama to start shooting her scenes for the upcoming horror film, Oculus.

Doctor Who's Karen Gillan stars as Kaylie, a young woman who grew up haunted by the mysterious murder of her parents a decade ago. Though her brother went to prison for the crime, Kaylie is instead convinced that a haunted antique mirror was really to blame. And though her brother emerges from the slammer ready to move on, Kaylie can't help but keep digging into the incident.

Katee is on board to play Marie, Kaylie's mother, in flashback scenes. Director Mike Flanagan co-wrote the script with Jeff Howard and the film is currently shooting in Alabama.

Read the full article at EmpireOnline.com


---
07.11.12 - Longmire's Katee Sackhoff on Finally Playing a Character Who Has Her Shit Together via AV Club

"It's been a lot of work. It's fun, because it's exciting, and you're in a different place every day, but I've never had to drive an hour and a half to work and drive myself. It kind of feels like an independent film, to be honest. You get up in the morning, and you look where you are and you realize it's 65 miles away. And you get in your car with your coffee and start memorizing your dialogue on the way there." [Laughs.]

Sackhoff talked to The A.V. Club about changing up the energy on set, driving miles upon miles to get to work, and working with Dreyfuss as a 20-year-old.

When I got the role for Max Bickford, I was 20 years old. I had done a series for a year when I was 19, but I'd never been to New York before. I mean, I'd never even visited New York before, and all of a sudden I was moving there, and it was just a complete shock for me and my senses. My best girlfriend was from there, though, so I had family there if I needed them, but it was amazing. I learned so much, and I wish that I could go back and say to my little 20-year-old self, "You're working with Peter O'Toole and Eli Wallach and Marcia Gay Harden and Ann Jackson and Richard Dreyfuss. You're working with these people. Wake the fuck up!" [Laughs.] But I was 20. I was like, "Whatever. It's fine."

Read the entire interview at AVClub.com and watch Longmire every Sunday on A&E at 10pm.


---
05.30.12 - Katee Sackhoff on Organic Eating, Hybrid Driving via the Mother Nature Network

"If something comes with a peel I don't buy it organic because it's way too expensive," says Katee Sackhoff, who grew up in a vegetable-loving family and has tried to grown her own. "My tomatoes got infested with some weird disease this last year. I was really upset." A Harley-Davidson owner, she thinks hybrid drivers drive too slowly but has nevertheless decided to get one, possibly a Highlander or a Lexus.

Read the entire article at MNN.com


---
05.24.12 - Katee Sackhoff's new role is down to Earth via LAtimes

Katee Sackhoff is rough, tough and buff. At least, that's how millions ofsci-fi fans know the statuesque blond actress from"Battlestar Galactica," on which she played hotshot fighter pilot Lt. Kara "Starbuck" Thrace for four seasons.

Coming back to TV for the contemporary western crime drama "Longmire," Sackhoff will still flex her muscles, just in a slightly different way. Her character is a transplanted Philadelphia detective, Victoria Moretti, who's wrestling with her new life as a small-town deputy in Wyoming.

"She's a little Italian spitfire," Sackhoff said of "Vic" Moretti. "She's very strong, very capable physically and emotionally, but none of this makes sense to her. She's completely out of her element, so there's a different kind of fight going on."

Other departures from Starbuck include a little levity and more clothes.

Read the full article here.


---
05.17.12 - "Public Property": The Katee Sackhoff Interview (Part 1 of 2) via StudioMMA.com

Earlier this month, StudioMMA.com reporter Daniel Patinkin had the opportunity to interview the stunning and charistmatic screen actress and sci-fi legend Katee Sackhoff.

Katee is a major fan of mixed martial arts and, notably, has a tight friendship with elite heavyweight Josh Barnett, who fights Daniel Cormier this weekend in the finals of Strikeforce's World Grand Prix Tournament.
In the first half of this two-part interview, Katee talks about bobblehead Jesus, her new badass role in Longmire, and some of her wild times with "The Warmaster."






---
01.27.12 - How Actress Katee Sackhoff Beat Thyroid Cancer - LifeScript.com

Today the website LifeScript, a site about healthy living for women, posted a very intimate interview they conducted with Katee about her thyroid cancer.
For those who may not know, Katee was diagnosed and treated for thyroid cancer about 5 years ago. LifeScript talks with Katee about the ordeal and how she dealt with it then and how she deals with it every day since.

Read an excerpt:

How has living thyroid cancer impacted your life?

It's a nightmare. I'm still going through it. [My medication dosage] was just too high and I started having massive panic attacks in public.

I went [to my doctor] and they [lowered the doses] and now I'm tired again.

It's just constant monitoring [and] comes with stresses.

Read the interview in its entirety at www.LifeScript.com.


---
01.23.12 - Katee Sackhoff Talks Motorcycles, Playing Bi and Her Lesbian Fanbase - AfterEllen.com Interview

AfterEllen.com recently posted an interview with Katee which took place during the recent TCA Press Conference for her new show, 'Longmire'.

Here is an excerpt from the interview:

Sackhoff said she embraced her own masculinity, but enjoys her femininity just as much. "I also love wearing a pair of Louboutins and looking like a piece of ass and walking in and having every man in the room want to f--k me," she said.
"Let's be honest! I know that's straightforward. I love to have to play both sides of the coin. And I love to have both of those attributes in my characters as well because I think that's real and I think every woman has that, it's just what side you lean more toward and I think I'm just more down the middle."

Read the full interview at their website.
'Longmire' is set for a summer 2012 release on A&E.


---
01.13.12 - Katee & Jon Favreau on Star Wars: The Clone Wars Tonight!

Katee is back on your TV tonight with her appearance on the Star Wars: The Clone Wars television series on Cartoon Network.
Joined by actor/director Jon Favreau (Swingers, Iron Man, Cowboys & Aliens), the two are a part of the Mandalorian 'Death Watch' unit. Favreau plays a character by the name of Pre Vizsia, the warlord, while Katee portrays his lieutenant, Bo-Katan.

Katee's character is the first ever female Mandalorian in the Star Wars Universe, which is actually a pretty big deal if you're a Star Wars fan.
Tonight's episode is titled "A Friend in Need" and airs on Cartoon Network 8pm/7pm Central. Don't miss it!


---
01.10.12 - Katee Joins Vin Diesel in New Riddick Film

The rumors are true for once; Katee Sackhoff has joined the cast of the new Riddick film starring Vin Diesel. The news was broke by Katee herself on her Official Twitter yesterday (January 9th, 2012).

Katee will play a Nordic Mercenary by the name of Dahl who is tracking Riddick in the film.
The third film in the Riddick franchise is still untitled but retains creator David Twohy who has written and directed all of the previous films.

Look for Katee in this as well two other films coming soon; The Haunting in Georgia and Sexy Evil Genius.


---
01.03.12 - Katee's Fly Free Charity Donates to Pablove

For those of you who may not be aware, Katee Sackhoff and her Mother, Mary, created a charity company called Fly Free Charity. This company takes the money raised from Katee's web store and online auctions and donates to various charities of Katee's choosing each year.

In 2011 Fly Free Charity raised money for The Pablove Foundation, a group committed to funding pediatric cancer research and advances in treatment.

For 2012 Katee and her Mother hope to raise even more money through the store and online auctions. If you'd like to purchase from Katee's online store please visit KateeSackhoff.com.

Thanks to everyone who helped support this past year.


---
11.08.11 - Katee on Workaholics

Tonight -- Tuesday, November 8th -- Katee will be appearing on the latest episode of Workaholics on Comedy Central.
Katee portrays a drug addict who is taken as a date to a wedding.

Watch the episode tonight on Comedy Central at 10:30pm. Click here to see when it airs throughout the week.


---
09.20.11 - Katee Talks Starbuck & Longmire with AOL TV

In an interview with AOL TV recently Katee discusses her role as Starbuck from the critically-acclaimed Battlestar Galactica series as well as what fans can expect from her new A&E series, Longmire.
She also talks about her upcoming film, 'Sexy, Evil Genius' as well as her voiceover work on BATMAN: Year One and her Twitter convos with Tricia Helfer.

It's a fun interview from Comic-Con 2011.
Here's an excerpt:

Are you happy and pleased with the way Starbuck "ended" on the show?
I was. For me it worked and I enjoyed the way that it ended. I'm glad she didn't just walk off into the sunset; that was the last thing that I wanted.
I think that they couldn't answer all the questions, I don't think there was enough time. I think that they also kind of wrote themselves into a hole where they really couldn't explain definitively what she was, so they decided to leave it. And maybe they do, maybe Ron Moore knows. But he hasn't told me.

Check out the full interview at AOLTV.com.


---
08.31.11 - Katee Returns to Television with A&E's 'Longmire'

It's official, Katee is returning to TV with the pickup of the series, 'Longmire'.
The internet has been all abuzz about the project and Entertainment Weekly had this to say about the show and the pickup:

Longmire — described as a contemporary crime thriller from the producers of TNT's The Closer.
She'll play a Philadelphia detective transferred to a small Wyoming town.

Also in the cast: Robert Taylor and Lou Diamond Phillips. Longmire is set to become A&E's fourth drama following The Beast, The Glades and Breakout Kings and will premiere next year.

2012 might seem like a long wait, but you don't have to wait that long to get a hefty dose of Katee.
In addition to starring in the film 'Sexy, Evil, Genius' Katee has been lending her vocal talents to 3 very high profile projects coming this year including 'Star Wars: the Clone Wars' on Cartoon Network, the videogame 'Spider-Man: Edge of Time' and the animated film 'Batman: Year One'.


---
07.21.11 - Katee Voices For Star Wars & Spider-Man


In addition to her voiceover work on the forthcoming new BATMAN: Year One animated movie, Katee has lent her vocal talents to two other major franchises; Spider-Man and Star Wars.

She will be the voice of Black Cat for a new Spider-Man video game from Activision titled Spider-Man: Edge of Time.
Katee will also be joining the Star Wars Universe for Season 4 of the hit Cartoon Network series, The Clone Wars as the voice of the first ever, female Mandalorian.

Don't forget to see Katee at Comic-Con in San Diego this weekend as she will be at panels Friday and Saturday for both BATMAN: Year One as well as Spider-Man: Edge of Time.


---
06.24.11 - Katee Goes to Comic-Con in San Diego!

Katee just announced today via Twitter that she is going to be at this year's Comic-Con in San Diego, CA.
She's going to be there 2 days, Friday July 22nd and Saturday July 23rd for two panels she will be a part of; Batman: Year One and a Spiderman videogame she is also doing.

Katee will only be on the panels and will not be signing during her time at Comic Con.


---
04.20.11 - Katee Cast in Batman: Year One Animated Film

It is official, Katee is part of the new Batman animated film, BATMAN: Year One. Joining other well known celebrities such as Eliza Dushku, Bryan Cranston and Ben McKenzie, Katee portrays the role of Detective Sarah Essen.

Year One is one of the most highly praised and popular graphic novels of the Batman franchise. Penned by Frank Miller, the story tells of Batman's first year on the job as he learns the ropes, the pitfalls and the dangers of being Gotham's caped crusader.
Due for release this fall, the film will most likely be premiered at San Diego Comic-Con.


---
04.08.11 - Happy Birthday, Katee Sackhoff!

The Entertainment Weekly staff have always been avid supporters, and fans of, Katee. This has become most apparent after they posted a special birthday message to Katee on their website.

Since Battlestar Galactica, Sackhoff has popped up here and there. She was the best thing about the failed Bionic Woman reboot. She played the much-despised Dana on the final season of 24. She's had a recurring role on the current season of CSI. The Battlestar goodwill will keep her employed as a geek icon for years -- see her cameo on The Big Bang Theory or her occasional voice roles on Robot Chicken (Bitch Puddin'!) She's starred in a couple of TV pilots that weren't picked up by their networks. One vaguely imagines that there could be an awesome FX show with her name on it, maybe about a battle-scarred Iraq war vet who solves mysteries in Pittsburgh or something. (That's just an elevator pitch. But Pittsburgh= So hot right now!)

Personally, I just hope she can find another role as tailor-made for her as Starbuck: We need more funny, cynical, broken-hearted, totally badass, totally hot women on television. Sending our best birthday wishes your way, Ms. Sackhoff.

Love, Your Friends At PopWatch




---
03.28.11 - Katee Lands Role on A&E's 'LONGMIRE' Pilot

When you're Katee Sackhoff, word spreads fast about new projects you're involved in. This past week has been no different as the internet has been buzzing about Katee's role in the new A&E series pilot, 'LONGMIRE'.
Based on the series of mystery novels by Craig Johnson, 'LONGMIRE' is a story about a small town Wyoming Sheriff, Walt Longmire (played by Robert Taylor) who goes through a major tragedy in his life and struggles to continue on.
Katee will portray his Deputy, Vic, who has a worldview that clashes with the small town life and whom Longmire becomes attracted to.

The show also stars Lou Diamond Phillips, Cassidy Freeman and Bailey Chase.


---
02.11.11 - Katee Talks Sci-Fi and Role Models

During Katee's recent attendance to the Sci-Fi Expo in Texas she was interviewed by Lillian Standefer from SciFiMafia.com who asked her a variety of questions about role models, Starbuck, auditions and Tricia Helfer!

You know, I grew up not really seeing a lot of role models on television for women. There really just wasn't a lot there and all my role models were men. So I think that when I finally found Sigourney Weaver, that's when I started to really get excited. I started following everything that she did. It feels good.

You can read the full interview at SciFiMafia.com and see pictures from the Expo.


---
02.10.11 - Det. Frankie Reed's Final CSI Episode

Tonight on CBS Katee makes her final appearance on the hit series CSI as Detective Frankie Reed. This will be the third episode featuring the impetuous redhead.

While on set Katee posted quite a few photos and comments during the shoot on her Official Twitter including a fake severed head, cast and crew and how much fun she was having.
Producer Jerry Bruckheimer even commented via Twitter on Katee's appearance on the show asking how she liked the experience, to which Katee responded:

love it at #CSI Det. Reed is such a fun character! George and I laugh at how I'm always running every ep!

Watch tonight's episode at 8/9c on CBS.


---
12.15.10 - Katee Becomes A 'Sexy Evil Genius' for Her Next Project

Never one to sit still for too long, Katee has already been cast in the indie film, 'Sexy Evil Genius' and will be taking on the lead role as well as acting as co-producer of the project.
The Hollywood Reporter spilled the beans today and had this to say about the film's plot:

'Genius' centers on a group of strangers brought together in a downtown Los Angeles bar by their mutual ex-girlfriend (Sackhoff). The woman is mysterious about her intentions, but by the night's end, revenge will be had, romance made and the wronged woman will have delivered on her reputation as the sexy evil genius at the center of all their lives.

You can read the full article right here. 'Sexy Evil Genius' begins filming in January.


---
11.08.10 - Katee Starts Shooting Her Next Film 'The Haunting In Georgia'

The Hollywood Reporter just released an article today about Katee's next film, The Haunting in Georgia in which she portrays Joyce, the sister of Abigail Spencer's character, Lisa Wyrick.
The film starts shooting this week in Baton Rouge, LA where Katee returns a week later after her recent visit there with Acting Outlaws co-founder, Tricia Helfer for their cross-country motorcycle trek.

The film is an indirect follow up to the 2009 film, The Haunting in Connecticut. Although the beginning of a franchise film, the two stories are unrelated except for the fact that they both involved paranormal activity.
Also starring in the film is Chad Michael Murray and Emily Alyn Lind as well as Cicely Tyson.
The article reports:

The four play the members of the real-life Wyrick family, beleaguered by ghosts and a terrifying mystery that haunts their new home.

Murray portrays Andy Wyrick, the blue collar, no-nonsense husband to Spencer's Lisa Wyrick, a young mother struggling with horrifying visions, a curse she shares with her wayward sister Joyce (Sackhoff) and now fears has been passed on to her young daughter Heidi (Lind). Cicely Tyson, who will next be seen in The Help, has also signed on.

Read the full article at www.HollywoodReporter.com and follow Katee on Twitter for personal updates from the set.


---
10.08.10 - Katee Talks CSI and Wonder Woman

Our friend Al Norton over at 411Mania.com recently spoke with Katee about her new role on CSI for his column Two Tivos To Paradise.

"Working with George (Eads) is great. He and I are cut from the same cloth. He's the kind of guy you could sit and talk football with for hours over beers. I like that. It reminds me of being home with my family.

You know, things happen for a reason and I'm happy to be on the show now playing Frankie. She's got a lot of fire to her and I really enjoy playing that. This character fits me.

Al also mentioned the Wonder Woman re-boot that has began to make the rounds around Hollywood and if Katee would be willing to dye her hair to get the part -- here's what Katee had to say about that:

"My hair is red now so I'm not that far off!! Of course I would!"

Read the full interview for more from Katee and also more about Katee and Tricia Helfer's Acting Outlaws ride.


---
10.01.10 - ACTING OUTLAWS KATEE SACKHOFF AND TRICIA HELFER LAUNCH "WHAT ARE YOU DOING?" CONTEST




ACTING OUTLAWS KATEE SACKHOFF AND TRICIA HELFER LAUNCH "WHAT ARE YOU DOING?" CONTEST

Acting Outlaws and the Gulf Restoration Network Ask Supporters to Submit Emails, Photos and Videos of What They're Doing To Help The Environment.

LOS ANGELES (October 1st, 2010) - Later this month Katee Sackhoff (Battlestar Galactica, 24, Nip/Tuck) and Tricia Helfer (Battlestar Galactica, Burn Notice, Dark Blue) will begin a motorcycle ride across the United States, from Los Angeles to Louisiana, taking them over 2500 miles for what they have dubbed as "The LA La Ride" - a charity event raising money and awareness for the Gulf Coastal Region still being affected by the BP oil spill disaster.

Acting Outlaws has joined forces for this event with The Gulf Restoration Network, an environmental advocacy group focused solely on the health of the Gulf of Mexico.

As part of "The LA La Ride" campaign, Acting Outlaws and The Gulf Restoration Network have launched the "What Are You Doing?" Contest - a contest in which entrants are asked to submit emails, photos and videos of what they are doing in their own lives to help the environment.

The "What Are You Doing?" Contest (derived from the Acting Outlaws slogan, "Do something!"), will showcase some of the best entrees throughout the month of October on the Acting Outlaws website (www.actingoutlaws.org) before announcing a grand prize winner and runner up on November 1st, 2010.

The grand prize winner of the contest will receive the opportunity to interview both Katee Sackhoff and Tricia Helfer via Skype exclusively for the Acting Outlaws website and will also receive an Acting Outlaws t-shirt, a Gulf Restoration Network t-shirt and an autographed photo of both Sackhoff and Helfer. The runner-up will receive both t-shirts and an autographed photo as well.
Both winners will have their entry featured on both the Acting Outlaws website as well as The Gulf Restoration Network website.

Involving others, including their fans, has always been a consistent and integral part of both actresses involvement with charities and causes. Helfer comments, "I'm constantly inspired by the little things that people are doing out there to benefit not only themselves, but others around them and the earth as a whole. I know I need to do more myself, but I truly believe that if we all do a little something, collectively we can achieve impressive, positive changes."
Sackhoff adds to that concept, "How do we make protecting the environment inexpensive and easy? In today's world people have more pressing concerns than the ozone or the polar ice caps. Every day people just like you are creating new ways to help. So here's your chance. Speak up, tell us what you do, and inspire more people to 'Do Something'."

Aaron Viles, Campaign Director for the Gulf Restoration Network, says, "It's easy to look at the BP disaster in the Gulf and just be overwhelmed. But Katee and Tricia are setting a great example that everyone can do something for the Gulf, whether it's as simple as texting to donate, or cutting down on the number of car trips you make each week. It all adds up, and we're all going to need to stay committed to help the Gulf recover in the months and years ahead."

For the full details regarding the "What Are You Doing?" Contest please visit www.actingoutlaws.org for instructions on how and where to enter.

To contribute to the Gulf Restoration Network simply text to donate: "FUTURE" to 85944 to donate $10 to the Gulf Future campaign for Gulf Coast recovery. For more information on the Gulf Restoration Network please visit http://www.healthygulf.org.


---
09.16.10 - Katee and Tricia Discuss Acting Outlaws


Katee and Tricia Helfer recorded a promotional video for Acting Outlaws, the charity company they've started. Their current mission is in conjunction with the Gulf Restoration Network to bring about continued awareness and to raise funds for the Gulf region -- specifically those impacted in Louisiana and New Orleans by the BP Oil Spill.

Watch the video at the Acting Outlaws website and please donate!


---
09.09.10 - Katee on CSI

In addition to her forthcoming appearance on The Big Bang Theory, Katee is also appearing on another CBS hit, CSI -- the long running series which currently stars Marg Helgenberger and Laurence Fishburne.
Katee will be portraying Detective Frankie Reed, a character that apparently has a lack of sensitivity and a lot of attitude.

Currently filming her scenes in LA, Katee is contracted to appear in 3 episodes which are slated to air around sweeps week, this November.


---
09.02.10 - Katee Back on The Big Bang Theory

Katee is returning to The Big Bang Theory this next season -- the show's third -- opposite Star Trek alum George Takei.
The two Sci-Fi superstars are appearing as versions of themselves in an episode set to air October 14, 2010.

Katee will once again be giving advice to Howard Wolowitz as a figment of his imagination, with George Takei taking the opposing viewpoint as the two stars try to guide him as he tries to figure out how to deal with his love interest, Bernadette.

Katee made her first guest appearance on the show last year, drinking wine with Wolowitz in his bathtub.


---
07.29.10 - Katee Unveils Her Comic Book Character, Versus!


SuperHeroHype.com has an exclusive look at the new comic book character from Katee Sackhoff and Sxv'Leithan Essex titled, VERSUS.

The character was supposed to make her debut at this year's San Diego Comic Con, but unfortunately that didn't happen. Katee explains why:

"Things got really crazy for the both of us with a few other projects which unfortunately took time away from Versus," says Sackhoff. "We wanted Versus to have an impact at Comic-Con and had some very visual ideas to make her seen but time became the enemy and we don't want her to get lost in the mix."

The character is derived from a concept thought up by Katee and Sxv'Leithan (aka Sxully). Sxully goes into more detail;

"Versus has a hidden bunker where she has the best militant minds as captives to make her weapons, gather the intel she needs, and make her wardrobe. All of them have different types of Stockholm Syndrome which makes for interesting character dynamics: one thinks she's insane, one is extremely sexually infatuated, another thinks she's a God."

We'll have updates on the comic as they come in!


---
07.26.10 - Katee Appearing At The 2010 New York Comic Con


It has just been announced this month that Katee is going to be making an appearance at the annual New York Comic Con in New York City.
She will be signing autographs along with many other TV, film and media celebrities.

The NYCC will be co-located with the New York Anime Festival (NYAF) this year and will take place at the Jacob K. Javits Center in New York City, October 8 - 10, 2010. We'll have more details as we get closer to the Con!


---
07.15.10 - Marvel's Super Hero Squad Adds Katee!


Katee is once again lending her voice to an animated series, this time it's Cartoon Network's Marvel Super Hero Squad.
Voicing the character, She-Hulk, Katee will be joining other notable stars such as Jim Parsons (The Big Bang Theory), Mark Hamill (Star Wars), Adam West (Family Guy/Batman) and Jane Lynch (Glee) for the show's second season.

Katee is no stranger to voiceovers as she has appeared on Robot Chicken, Futurama as well as the Halo 3 videogame.

The Futurama episode featuring Katee as a Comic-Con visitor airs August 26th on Comedy Central.


---
05.27.10 - Katee Guest Stars in the New Season of Futurama

The animated Matt Groenig television show, Futurama is making a return to television.
The show was dropped by Fox in 2003, but is returning for a 26 episode run on Comedy Central (where the show has been playing in syndication). The first episode debuts June 24th and Katee will be making a guest appearance in one of the episodes.

Entertainment Weekly interviewed the show's Executive Producer, David X. Cohen, who had plenty to say about the show including the guest appearance by Katee.
Here's what he had to say:

Katee Sackhoff is playing a visitor to Comic-Con who has a fetish for aliens. She threw herself into the role in an impressive fashion.

We'll keep you updated on when the episode with Katee will air. Read the full article at Entertainment Weekly's website here.


---
05.19.10 - Portland Tribune Interviews Katee


There's something to be said about receiving accolades and recognition from where you grew up, and Katee has consistently received both from her home state of Oregon.
The Portland Tribune just posted a great interview with Katee discussing her role on 24 and Battlestar Galactica and how lying to family, friends and fans has become a bit of a pastime for her.
She also discusses action scenes, growing up in Portland and thoughts on being a celebrity.

Tribune: How relevant still are the themes of fighting terrorism in "24"? Especially given that there was just an attempted terrorist attack at Times Square when "24" takes place in New York City this year?

Sackhoff: Sadly, there will always be people in the world that want to do bad things, or believe that what they're doing is justified. It's a sad reality in today's world. I was in New York during 9/11 and it was the first time in my life that I truly felt terrified and unsafe and scared.

Read the full interview at http://www.portlandtribune.com/features/story_2nd.php?story_id=127430367952003000.


---
05.07.10 - Katee Says No to True Blood


Entertainment Weekly's Michael Ausiello spoke with Katee about her reasoning for turning down a role on the hit HBO series, True Blood, and opting instead to go with the ABC crime drama, Boston's Finest;

"I am a huge fan of True Blood. It's a phenomenal show and [exec producer] Alan Ball is a f-ing genius. But I wanted more security than one season of something, so I rolled the dice with [Boston's Finest].
This entire business is about rolling the dice and hoping you made the right decision." - Katee

Boston's Finest is currently being reviewed by the network and a final decision is pending on whether the series will be picked up or not for the fall season.
A recent comment about the process revealed that Boston's Finest had "came in stronger than expected".
We're all crossing our fingers as we wait for the final decision.


In the meantime, you can read the entire EW article at AusielloFiles.EW.com.


---
05.04.10 - Entertainment Weekly Interviews Katee About Dana Walsh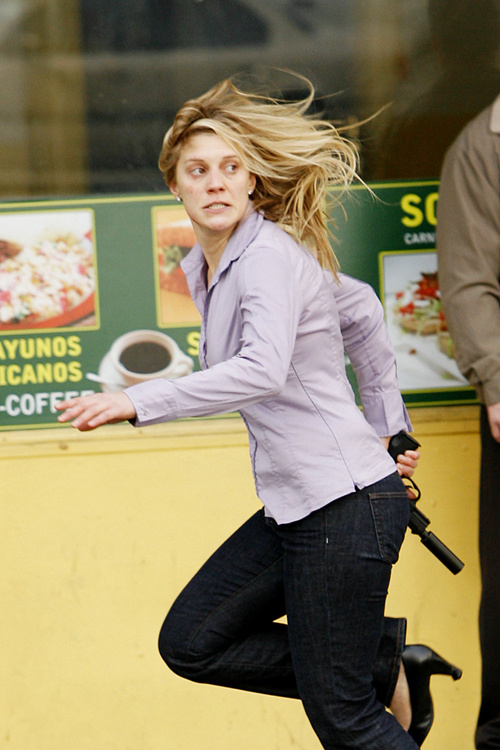 If you haven't seen last night's episode of 24, and you don't want to be spoiled about what happens, I suggest you skip this article right now.

Katee's character on 24, Dana Walsh, was shot in last night's episode by Jack Bauer (played by Kiefer Sutherland).
While not completely shocking (Dana has been a mole and aiding the terrorists throughout the season), Dana Walsh's death seemed a bit cold blooded, even for Jack Bauer.

Katee talks to Michael Ausiello for an exclusive Entertainment Weekly interview in which she talks about Dana's demise and fan's reactions towards her character;

EW: How was the whole 24 experience?
SACKHOFF: It was fantastic. Because of the way they shoot 24 you feel like you're never there. I kind of felt like I could go hang out at Coffee Bean with all the unemployed actors. Every time I'd get a paycheck I was like, "Oh, that's right. I have a job!" It was pretty easy compared to what I was used to. I've been so spoiled. I moved to L.A. when I was 17 and I constantly worked on television, so I've always been able to have, in a sense, a normal job where you go to work every day. And after Battlestar ended and [my NBC] pilot [Lost & Found] wasn't picked up I got completely disillusioned by the business. I had never done a pilot that hadn't been picked up, so I was like, "What?!" So I wanted to go back to something that felt safe and exciting and well-received, and 24 was a perfect fit. It's what I needed to get my footing and go tackle another pilot season.

Read the entire interview with Katee in the latest issue of Entertainment Weekly and online at http://www.ew.com.


---
05.03.10 - Katee's Movieline.com Interview

Today (May 3rd, 2010) Movieline.com posted a really interesting interview with Katee in which she discusses some of the most recent events her character is going through on 24 including being waterboarded (tortured).
She also discusses Boston's Finest and how she looks at her job in Hollywood as a whole.

The interview is one of the better ones I've seen in recent months. Here's a sample:

Movieline.com: Your character got waterboarded in last week's episode. What was your reaction when you got that script?
Katee: Well, when I first read it, I thought, "It's about time they do something to this poor girl." [Laughs] I was excited to do it because I've never been waterboarded, and I thought it would really be kind of fun. We tried to do it with a tube in my mouth, which just made it completely difficult, so I was like, "You guys are just gonna have to waterboard me." They were like, "Are you sure you're OK?" and I was like, "Oh yeah. Just waterboard me."

Movieline.com: Katee! Who wants to be waterboarded?
Katee: It's pretty crazy. Like, [the scene] was just basically me holding my breath. It was pretty intense. There was one time where I actually breathed in and I thought I was gonna die. I mean, it hurt so much, because your lungs just take in tons of water immediately. For some reason with that towel [over the face] being soaking wet, your lungs suck in water. It's crazy.

I'm a bit insane when it comes to doing my own stunts and getting down and dirty. It's fun, you know? It's things I wouldn't normally do in my real life, so when I go to work and get to beat people up and shoot guns and get waterboarded, those are things I find completely interesting.

Read the full interview at Movieline.com's website.


---
04.26.10 - Katee and Tricia Helfer: Dangerous Curves


Black Book Mag has posted an article today featuring Katee and Tricia in which they discuss riding their motorcycles.

For Tricia Helfer, a model, actress on Battlestar Galactica and owner of a Harley Dyna, riding is the one place she finds some solitude from the ever-present handlers in her business.
It's the only time "other than when a director yells, 'Action' there isn't anyone telling me what to do."
Katee Sackhoff, Tricia's co-star, good friend and Harley Fatboy rider, it's less of an escape and more of a way "to live your life instead of watching it pass you by."

Read the entire article at their website http://www.blackbookmag.com/article/dangerous-curves/18155/P1


---
03.26.10 - Fox Cancels 24


Yes, the rumors that have been circulating for a couple of months now are finally confirmed. The critically acclaimed, 24 comes to an end this season.
Kiefer Sutherland gave his thoughts on the ending of the Fox series;


"This has been the role of a lifetime, and I will never be able to fully express my appreciation to everyone who made it possible. While the end of the series is bittersweet, we always wanted 24 to finish on a high note, so the decision to make the eighth season our last was one we all agreed upon. This feels like the culmination of all our efforts from the writers to the actors to our fantastic crew and everyone at Fox. Looking ahead to the future, Howard Gordon and I are excited about the opportunity to create the feature film version of 24. But when all is said and done, it is the loyal worldwide fan base that made it possible for me to have the experience of playing the role of Jack Bauer, and for that I am eternally grateful."


The Hollywood Reporter states; 'As the weeks tick down to the show's final hour, Gordon promises a strong finish coupled with the current New York-based storyline taking a dark and creatively risky turn for the final episodes.'

Tune in Monday, March 29 (9:00-10:00 PM ET/PT) for the next all-new installment of 24 and Monday, April 5 (8:00-10:00 PM ET/PT) for a special two-hour episode.


---
03.08.10 - Interview with 411Mania


411Mania's Al Norton got to talk extensively to Katee about her various projects and of course, 24.

Al Norton: Was doing a comic book on your to-do list?

Katee Sackhoff: It was on my to-do list. I have a list of things I want to do, especially since I'm hitting my 30's.

Al Norton: When you hit a certain age it goes from being your to-do list to being your bucket list.

Katee Sackhoff: It's true. I'm calling this my third life crisis.

Al Norton: What are some of the other things on the list?

Katee Sackhoff: I want to go to Viet-Nam with my Father, that's on the list. I want to go dive in a shark cage. I want to go on an elephant safari in Botswana.

Al Norton: I'm glad the first one you mentioned might make you some money so you can afford to pay for the rest of them.

Katee Sackhoff: I know. Tricia Helfer and I are in pre-production right now on a documentary web series we are producing that we've called, "The Untitled Tricia-Katee Documentary Trek." We're going to drive cross country on our motorcycles. It's inspired by the Van Buren sisters, who were two socialite sisters in 1916 who, to relieve the burden from men serving in World War 1, volunteered to be motorcycle mail carriers, which at the time was a job men had to do on top of their other duties. They were denied and the Army stated women didn't have the strength or stamina to ride motorcycles, so these two socialite sisters got on 1916 Indian motorcycles and drove cross country to prove that women could do it. They drove the first two wheeled vehicle to get to the top of Pike's Peak in Colorado, they were arrested in Utah for wearing men's clothing; they were pretty amazing. They got to San Francisco they day they said they would get there, which in the mail delivery business is pretty important, and this took months. This was 1916 and even today the documentary is going to take us 25 days. They reapplied after they finished the journey and were denied again.

Because the sisters were trying to help the military, we decided we would raise money for the military with our ride. We decided we should give back. We're kicking around doing a simultaneous on-line auction.

Al Norton: You mentioned this was for the web but if someone came along and said, "hey, we want to put this on the air" I assume you'd be interested.

Katee Sackhoff: Of course. It's something we're kicking around.

Read the full interview at 411Mania.com.


---
02.21.10 - Katee Lands Leading Role in New ABC Crime Drama!

The Hollywood Reporter (one of many websites featuring the news) has reported that our own Katee has landed a leading role in a new ABC drama just in time for pilot season.
You all may remember last year that Katee's pilot, Lost & Found (co-starring Brian Cox) was passed over by NBC last fall which led her to her current role of Dana Walsh on Fox's 24.

It seems that given a number of options she went with this one:

The crime drama centers on a beautiful female detective (Sackhoff) who teams with a disgraced ex-cop to solve crimes and untangle the conspiracy that sent him underground.

The show is helmed by Richard Hatem (The Dead Zone, Mothman Prophecies) and so far a title has not been announced for the project.
You can read the entire article at The Hollywood Reporter's website.


---
02.16.10 - Chicago Now Interview


Katee is featured in Chicago Now in a lengthy Q & A talking about 24, her upcoming comic book, "Versus", her documentary with Tricia Helfer and a lot more! Check out this excerpt from the article:

One thing I do want to ask you about going from Starbuck to "24" and other post-"Galactica" projects comes from some comments I've read on Twitter and from other TV writers. They're almost telling you what you should do with your career.

I know, right? Which ones are you referring to? I've seen a lot. I've stopped looking actually.

I was just wondering your reaction to those types of comments. That you shouldn't be playing "just " an analyst on "24" after playing Starbuck. But they don't know who Dana is; maybe you're the ringleader.

Right. For anyone to think that I don't have an ulterior motive with everything that I do in this business and I don't know exactly where my career is going in my mind, that's kind of a juvenile thought.
I am very calculated in what I do with my job to try and navigate this business and form the career that's going to provide me with the stability and the longevity to have a job when I'm 60.

Read the entire interview here.


---
02.08.10 - New York Post Interview and Q & A


The New York Post has an interview as well as a Q & A they did with Katee recently. She talks about doing stand-up comedy for the first time, some 24 secrets about her character, Dana Walsh, why she got hooked on Star Trek at an early age and tons more!

NYP: Some fans of those sci-fi shows are known to be lunatics.

Sackhoff: [Laughs] Well I'm not going to call them that. They helped launch my career and put food on my table. The ones I've met at conventions like Comic-Con I would describe as . . . very passionate.

The funny thing is most of them were expecting to meet a butch based on the attitude of my character [Captain Kara "Starbuck" Thrace] from 'Battlestar.'

When people saw me in a dress and heels they were confused. It was like a disappointing blow for them.
I'd be rich if I got a dime for all the times I heard "Oh My God! You're pretty."

read the entire interview here.

New York Posts's Pop Wrap Q & A:

PW: I remember reading nearly every actress on "24" say that picking a comfortable outfit is key to being on this show. How was yours?

Katee: Well, you see Dana in the first episode and she's got these nicely toned arms and this cute little outfit and I think the writers thought I looked too buff, like, "No, no, this doesn't work. She's too cute. We gotta get a jacket on her." Then they were like, "Why is she in a dress?" So I got some jeans.
I think everything that happens to Dana is because they want her in different clothing.

Read the entire Q & A at http://www.nypost.com/p/blogs/popwrap/katee_sackhoff_GUCKQhexVJMhQiFuVaP4BL


---



01.25.10
- Boston Herald Interview

The Boston Herald ran an interview with Katee today discussing the usual stuff. Always worth a read though:

"My goal is to beat Jean Smart (season five's Martha Logan) on how many times she changed wardrobes," Sackhoff said and then laughed in a recent telephone interview from Los Angeles.

The former star of "Battlestar Galactica" joined the cast of the Fox drama as CTU tech expert Dana Walsh.
Except for confirming that Dana will change her clothes, Sackhoff was tight-lipped on what was in store for her character.

"Dana is very intelligent, very capable, very nice," Sackhoff said. "She sees the best in everyone. She's got a little bit of a past, but who doesn't? We all did things in our teens that we wish we could take back. Her past is definitely not all that it seems to be. That's about all I can say. I would suggest, as a viewer, hang on, nothing is what it seems."

read the full interview here.


---
01.20.10 - BuzzSugar.com Interview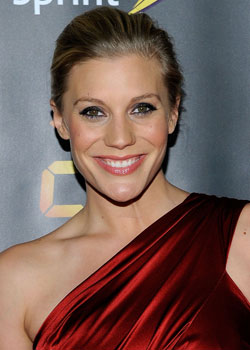 Katee did an exclusive interview with BuzzSugar.com's Becky Kirsch for a great Q & A that just came out recently.
She discusses everything from 24 to Avatar to BSG to being in a sitcom!
Check out a piece of the interview here:

On landing her new part:
I was excited. When it was presented to me, I had another offer to do a TV show at the same time. As a fan of 24, I was so curious. I dug a little deeper and talked to the producers about it, and obviously I had auditioned for it.
Ultimately it was such a great move for me, creatively and career-wise. I just kind of jumped at it, it was fantastic. And I continue to be excited about it, it's great.

On BSG's rabid fan base:

I love the fans. I owe Battlestar and SyFy channel so much that the only reason I would be sick of it is if I didn't have something to look forward to right now. Because I do, I get to look back on it fondly instead of with resentment.
It's great. I love the show, I love the fans. It's phenomenal. I have no desire to go back -- it was two years ago, and I've definitely left it behind me, and I've moved on to hopefully just as exciting work.

Read the full interview at their website, BuzzSugar.com.


---
01.16.10 - Chicago Now Interview

There's a really great interview on Chicago Now's website in which Katee talks (of course) about Dana Walsh and 24, but also discusses her joint-project with friend and former BSG cast-mate, Tricia Helfer, her new comic book and much more.
Here's a small part of the entire interview:

CN: Tell me about this doc with Tricia.

I can. I has to do with motorcycles. We're doing a documentary that's inspired by the Van Buren sisters--Adeline and Augusta Van Buren. They were the first women to ride cross-country on motorcycles in 1916. So we were inspired by them to find out what it means to be a women. We're going to ride cross-country and do a Ewan McGregor.

CN: "Long Way Down" and "Long Way Round" were great. That's cool and a great story.

It's pretty amazing. Yeah, they set out to prove that women could be motorcycle mail couriers in World War I. They were told that women weren't strong enough and didn't have the stamina for the job.

CN: And they were proven wrong.

Well, that's the sad thing about the story. I believe that the government and all the nay-sayers were proven wrong, but it didn't change anything.

CN: One thing I do want to ask you about going from Starbuck to "24" and other post-"Galactica" projects comes from some comments I've read on Twitter and from other TV writers. They're almost telling you what you should do with your career.

I know, right? Which ones are you referring to? I've seen a lot. I've stopped looking actually.

CN: I was just wondering your reaction to those types of comments. That you shouldn't be playing "just " an analyst on "24" after playing Starbuck. But they don't know who Dana is; maybe you're the ringleader.

Right. For anyone to think that I don't have an ulterior motive with everything that I do in this business and I don't know exactly where my career is going in my mind, that's kind of a juvenile thought.

I am very calculated in what I do with my job to try and navigate this business and form the career that's going to provide me with the stability and the longevity to have a job when I'm 60.

CN: Right.

Or 70. Everything I do has a reason for it. Sometimes its just I want to have fun. But there's a reason for everything I do. You know what? Sometimes, especially right now in this economy, it's just nice to have a job.

Read the entire article on their website here.


---
01.11.10 - Katee's Press Tour!


This week Katee will be hitting the road and the airwaves for a press tour for the premiere of Season 8 of 24.
You can check out live radio interviews with Katee tomorrow morning (January 12th, 2010) at the following times and on the following stations:

6:10 AM - 6:20 AM : Giovanni & Kim / WPRO - Providence, Rhode Island
6:20 AM - 6:30 AM : John Debella / WMGK - Philadelphia, Pennsylvania
6:30 AM - 6:40 AM : Jimmy & John / WMJI - Cleveland, Ohio
6:40 AM - 6:50 AM : Johnny & Carrie / KQRC - Kansas City
6:50 AM - 7:00 AM : BJ Shea / KISW - Seattle, Washington
7:00 AM - 7:10 AM : Fathead / KKZQ - Northern Los Angeles

all times are Pacific Standard

Katee will also be on TV this week and making some guest appearances:

January 14th - CW11 morning news in NYC as well as the "24" Season 8 Premiere Screening in NYC
January 15th - Fox's Good Morning NYC
January 16th - LAVO "24" Celebration in Las Vegas, NV


So make sure you tune in and get out to Vegas to hang with Katee.
24 Season 8 Premieres January 17th on FOX with a special 2-hour event. Don't miss it!!!


---
12.17.09 - Interview with IGN


IGN's Eric Goldman took some time to talk to Katee on the CTU set of 24 about Dana Walsh, BSG and Cylon secrets...

Katee: I went from a show that's clouded in this secrecy of who the Cylons are and blah blah blah blah blah and then I come to a show where I'm told right before I come out here, "You can't tell them anything. You do know that, right?" So it's very similar.
I think that because 24 airs so quickly, in that episodes come out so fast, that you kind of have to keep everything very secret because there are so many twists and turns that if I were to sit here and say some random thing, if it was a Starbuck thing, like, "I die in an episode" or something, it could potentially ruin the entire season. So it's one of those things where you just kind of have to keep your mouth shut, which I got accustomed to on Battlestar.

Q: So are you a mole?

Katee: I'm a Cylon.

Katee also talks about Starbuck and the possibility of another BSG movie with Starbuck included;

There's been talk of doing another Plan-esque movie. I didn't do The Plan not because I didn't want to be in it. There was the option for me to be in it but we finished shooting and I was so exhausted and really sick, so I felt like it was better for me to not do it. Maybe Starbuck would have gotten some sort of closure had I done that. I kind of like the way how it's been so vague.
Every person I talk to has a different idea of what happened to Starbuck. I have my own. I'm sure it's completely different from what the writers had in mind but it's really nice to kind of allow her to just have people have their own opinion as far as what happened to her and who she was, because I have my own. I like it. I like where she went. Whenever I tell people, they're like, "That's not what happened." Okay, whatever!

Read the full-length interview at IGN's website here


---
12.10.09 - Katee Announces Her Comic Book!

This has been a huge week for Katee updates and today is no exception.
TVGuide.com has announced that Katee has revealed the details of her forthcoming comic book venture.

"I'm launching my own comic book that we're getting ready to launch at Comic-Con next year. It's called Versus.
I wrote it with my friend Sxv'Leithan Essex. We're very excited and as soon as I have anything I'll give you a scoop!"

While the comic has been in the works for awhile now the announcement about it today has gotten the internet buzzing and fans clamoring for more info.
Stay tuned for more info about the Versus comic coming soon!

Read the full TVGuide.com article here.


---
12.08.09 - Signature Magazine Appearance



Katee appears in the recent issue of Signature Magazine in their feature article, 'TV's Wonder Women'.

Best-known for her ass-kicking, gender-bending role of Starbuck on the new Battlestar Galactica, Katee Sackhoff is perhaps not the first person you'd expect to be baking a cake on her time off.
"It's my boyfriend's birthday," she confides, explaining her plans for after our shoot, "he's a big fan of carrot cake, and I'm a big fan of baking... and eating it, so that's what I'm doing today!"

You can read the full article here.


---
12.01.09 - Katee Talks Dana Walsh on Access Hollywood's 'Dish of Salt'

Katee dishes the dirt on her character, Dana Walsh from Season 8 of the Fox hit series, 24.
The CTU Data Analyst has a past, which Katee explains doesn't involve raising puppies...

click here to watch the video interview

There is also a new video from Fox's recent winter shoot featuring Katee and other Fox stars.
Check that out on Katee's Blog.

Season 8 of 24 begins January 17th on FOX!


---
11.24.09 - The Big Bang Theory's Season-High Viewership!



The Big Bang Theory had the series' highest viewed episode this past Monday when Katee Sackhoff showed up as Howard Wolowitz' conscience of sorts during a bathtub fantasy scene in which the two were drinking champagne.
Rumors persist that the creators have talked about bringing Katee back in the future as Wolowitz' "Head Six" (a reference to Battlestar Galactica in which the character Baltar was guided by a Number Six Cylon that only he could see). After this week's numbers that may just become a reality.

14.2 million viewers tuned in to watch the episode as Katee portrayed a Wolowitz-fantasized version of herself.


---
11.20.09 - Katee on Access Hollywood.



Katee is getting the star treatment this weekend as Access Hollywood is featuring 3 different pieces on our girl including an exclusive interview airing Saturday the 21st during 4pm-5pm on KNBC LA and Monday the 23rd on the east coast from 2:30am-3:30am on WNBC in New York.
There is a current article regarding Katee's guest appearance on The Big Bang Theory this coming Monday in which Katee reveals what she was wearing in the tub:

Apparently she and Simon both sat indian style inside the tub while they were filming and Katee kept squeezing her toe to stop herself from laughing.
After the cameras stopped rolling Simon joked, "that wasn't your toe you were grabbing."
Katee's episode airs 11/23 at 9:30 PM on CBS. Watch Access Hollywood's weekend show for an exclusive preview and interview with Katee.

Read more and watch the video interview at www.AccessHollywood.com


---
11.18.09 - Katee Talks 24 to SyFy.



In a recent interview with SciFiWire, Katee discusses what she can about the upcoming season of 24 and ends with her own take on what happened to Starbuck at the end of Battlestar Galactica;

"I think she's with him. I think they're both dead, but I think she's with him.
That was a decision that we made, because I selfishly wanted her at peace, and the only way to do that was to have her with someone at the end, or to be with the person she wanted to be with.
I don't know. That's kind of where I think she is. She's with Michael Trucco playing pyramid in the sky somewhere."

You can read the full interview here.


---
11.02.09 - Wolowitz Gets His Own Katee Sackhoff!



Katee and Wolowitz (Simon Helberg)

USA Today has an article mentioning Katee's appearance on The Big Bang Theory.
The national newspaper reports;

"The story is about how Wolowitz has this wonderful woman in his life" after a double-date with Leonard and Penny and one of her co-workers from the Cheesecake Factory, (Chuck) Lorre says.
"But he can't recognize what's right in front of him because he's mesmerized by fantasies about women from sci-fi. The scene is his mental image of Katee, but she's telling him the truth, that he's missing out on real life."

Read the full article here.

Katee's appearance on The Big Bang Theory will be happening on the November 23rd episode. The show airs Mondays @ 9:30pm on CBS.


---
10.22.09 - Katee Goes Green

Katee was mentioned in an article on the Mother Nature Network website for their section entitled Ecollywood in which they discuss Hollywood Stars and what they're doing to help the environment and "go green".

Katee Sackhoff, whose mom raised her to recycle everything, is planning to build a new home "that will be completely green, from the bottom up."
Formerly the formidable Starbuck from Battlestar, Sackhoff joins the cast of 24 this season as computer analyst Dana Walsh, the sweet-natured fiance of fellow cast newcomer Freddie Prinze Jr. "It's a completely different character for me," said Sackhoff, who'll be in a "nice little blue dress" all season. "Doing stunts in skirts is not a fun thing," she's discovered.
click here for the original article


---
10.21.09 - Katee on The Big Bang Theory!

The news broke today that Katee will be appearing on the hit CBS comedy series, The Big Bang Theory.
She will be appearing in a cameo playing herself on the November 23rd episode and "will play Wolowitz's fantasy woman" says The Chicago Tribune, who broke the story today.
Fans of the show will probably remember Michael Trucco (Anders from BSG) making a guest appearance as a jock/scientist who was a love interest of the character, Penny.

Katee says, "As a huge fan of The Big Bang Theory I am thrilled to be a part of this show. I'm so excited to be back on CBS where I got my first big job almost 8 yrs ago. Tune in Nov 23rd to Watch me play.......well "Myself"!"

The Big Bang Theory airs every Monday @ 9:30PM on CBS.


---
10.09.09 - Katee on 411Mania.com

Al Norton at 411Mania.com had a small email exchange with Katee recently and discussed the AIDS Walk Event (happening on October 18th) and tries to gleam some insight from Katee on 24.

You can read the full text right here!
To sponsor Katee's AIDS Walk Team, "The Frak Ups", go here...


---
10.05.09 - Katee Appearing This Weekend at Hollywood Collector's Show in Burbank, CA

Katee will be making an appearance this weekend at the Hollywood Collector's Show in Burbank, CA at the Marriott Burbank Airport Hotel & Convention Center.
She'll be there signing autographs on Saturday, October 10th and Sunday, October 11th.

Get all of the info at their website, www.hollywoodshow.com.


---
9.18.09 - Katee at Entertainment Weekly's 2009 Pre-Emmy Party!

Last night Katee made an appearance at EW's 2009 Pre-Emmy Party. EW's Michael Ausiello talked with Katee about 24 in this exclusive video on EW's website.

Unfortunately Katee was not nominated for an Emmy for her amazing role as Kara "Starbuck" Thrace on Sci-Fi's Battlestar Galactica, however this glaring oversight has been noted on many websites and magazines including The Hollywood Reporter and Entertainment Weekly, both of which were shocked that Katee wasn't on this year's list.
Check out some photos from the event at Katee's Blog.


---
8.31.09 - Katee Nominated for Best Science Fiction Actress - 2009 Scream Awards!


Katee has been nominated again in Spike TV's 2009 Scream Awards for Best Science Fiction Actress for her role as Kara "Starbuck" Thrace from Battlestar Galactica.
Go to their website and make sure you vote for Katee!

CLICK HERE TO GO VOTE!

Katee has been nominated previously for her role as Starbuck but has yet to win.
With your help we can change that this year, so please, vote and encourage your friends to vote for Katee as well!!!

The Scream Awards will be broadcast Tuesday, October 27th, 2009 at 10pm on Spike TV.


---
8.22.09 - Katee at The Laugh Factory


This coming Thursday, August 27th, Katee will be appearing at The Laugh Factory in Hollywood, CA with fellow 24 actors, Mary Lynn Rajskub, John Boyd, Jean Smart, Glenn Morshower, James Morrison, Roger Cross, Carlo Rota and Marisol Nichols.
Everyone is getting together for a night of comedy called "The Lie I Told". The theme of the evening is actors sharing stories of lies they told and what happened as a result of the lie.

This will be a great night of fun and comedy, so make sure you come down to the show.
Even better is the fact that money from the ticket sales benefit Children's Hospital.

The show starts at 8pm. Check out The Laugh Factory website for directions and info.


---
8.14.09 - Dana Walsh Bound for Action!

Katee is currently shooting her parts for Season 8 of the hit show 24, which she of course became a cast member of earlier this year.
Her character, Dana Walsh, is a computer guru and data analyst so you might think that our girl will be stuck behind an LCD monitor all season, right?

Not the case. Apparently Katee will be getting out from behind the desk by episode 5 of Season 8 and will resume her butt-kicking prowess that we've come to know and love via her role as Kara Thrace on Battlestar Galactica.
Season 8 of 24 begins airing on January 19th of 2010 and will also feature BSG Alumni, Callum Keith Rennie in a guest starring role. You all might have remembered Katee spilling the beans about this on her Myspace and Facebook awhile back.

Katee has expressed how much she feels at home on the set of 24, and part of that has been not only due to a great production staff and awesome cast, but also due to one of her first episodes being directed by BSG director, Brad Turner.

24 Executive Producer, Brannon Braga commented recently regarding why they chose Katee for the new season;

"Obviously, we're all fans of Katee from Battlestar, and we were looking for this role of Dana Walsh -- that's the character's name -- a character who is really smart and part of a new CTU, that is what we're calling CTU 2.0.
It's the next generation of CTU. And we wanted to find someone who just had an inherent strength and intelligence, but was also very beautiful. That's a very hard role to cast, and Katee fit the bill."


---
8.03.09 - Battlestar Galactica Takes Home TCA Award for Top Program of the Year!

Battlestar Galactica received the highest honor at the Television Critics Association Awards as the best television show of the year for the its amazing final season.
On hand to accept the award was Tricia Helfer, Grace Park, Michael Hogan and our very own, Katee Sackhoff.
This was BSG's first ever TCA Award and it of course came as a great honor as critics have been praising the show from the start.

The TCA Award adds to Galactica's list of accolades which include a Peabody, Hugo, Spacey, Saturn, Scream, Emmy, Golden Reel, VES as well as making Time Magazine's 'Best Show on Television'.


---
7.28.09 - Battlestar Galactica Season 4.5 DVD/Blu-Ray Release!

Today is the day! Available right now is the Battlestar Galactica Season 4.5 DVD as well as the BSG Boxset!
For all of you who have yet to see the final chapter in the series, get it right now!
And for those who just want to relive the intensity, action and drama of this epic season (including the finale), what are you waiting for?!

Available in stores and at Amazon.com, this is the must-have item for any BSG/Sci-Fi fan.


---
7.19.09 - Katee on the red carpet!

On Tuesday, July 21st, Katee will join other celebrities in Hollywood, CA for the Hollywood Premiere of the horror film, Orphan.
Red carpet arrivals begin at 7pm at the Mann Village Theater in Westwood.


---
7.07.09 - Katee is once again headed to Comic Con!

That's right, Katee is headed to San Diego, CA for another year of Comic Con -- one of the biggest events in the Entertainment Industry.
While she has previously attended for Battlestar Galactica and Bionic Woman, she will be joining her fellow cast-mates from 24 for a Q & A panel which will also feature series star, Keifer Sutherland, other new cast member, Freddie Prinze, Jr. and others.

Fans will also get a special treat when Katee joins Battlestar Galactica composer, Bear McCreary on stage in San Diego for a special performance.
This will be the 2nd time Katee has joined Bear and his orchestra on stage -- the first being in Los Angeles on June 13th, 2009.

Katee is currently filming Season 8 of 24 as data analyst, Dana Walsh.


---
6.11.09 - Katee has joined the cast of the Fox hit TV series, 24!


Katee Sackhoff has moved from fighting Cylons as Starbuck to battling terrorists on the TV series 24 as Dana Walsh.
Katee's character is a highly respected, down-to-Earth data analyst who is in a relationship with other new cast member, Freddie Prinze, Jr.'s character, fellow agent Davis Cole. Apparently she has a skeleton or two in her closet she'll try to keep secret.

Katee told fans on her Facebook and Myspace page, "I'd like to thank everyone for all your kind words of encouragement throughout the years and as I begin this new journey on "24" I'm so excited and hope ya'll enjoy the new character, you're going to love Dana Walsh!"

'24' is currently shooting it's 8th season.


---
6.06.09 - The final season of BATTLESTAR GALACTICA is scheduled to arrive on DVD and Blu-ray disc July 28th, 2009.
In addition to the Season 4.5 DVD release there will be a box set containing all four seasons of this epic series.




The DVD will be loaded with bonus materials including featurettes, audio commentaries, deleted scenes and more. The Blu-ray version will include these bonus features as well as additional features including interactive guides and the ability to edit together your own montage of clips.

Pre-order the Season 4.5 DVD at Amazon.com.